Four-star quarterback Kevin Newsome of Chesapeake (Va.) committed to Michigan today (HT: MGoBlog). Newsome is the second highest rated commit in Michigan's 2009 class, rated the 39th best prospect in the country by Rivals and 16 slots below five star DE commit Will Cambpell.
Newsome has the potential to be Pat White, except taller, thicker, and not made of balsa wood, and should blend perfectly into Rodriguez' system. Downside? His throwing mechanics need some work. Still, there's no way they could be worse than Vince Young's.
Any excuse to post this is a good excuse...
That said, Brian's google stalking has revealed he chucks the ball a really-goddamn-long way. It'll improve.
Newsome's Rivals interview should make everyone previously displeased with the overall fitness of the program and/or pissed at the Ann Arbor News, quite happy.
Campus-wise, everything was big. It's the Big House. I can't even describe the different buildings, the practice field, the weight room - all those things were top of the line.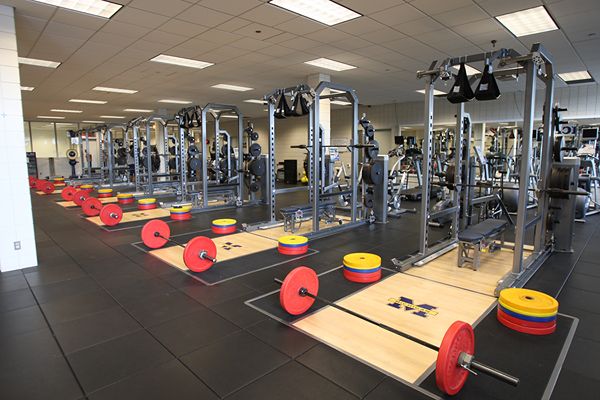 Somewhere, Mike Gittleson is scratching his head and ordering another cheesecake smoothie before hitting the Nautilus.
Also of importance, Newsome is a National Honor Society Member and the president of his Junior class according to his Rivals bio. One of the things that truly made an impression on him was the quality of the education he'll receive at Michigan and just how impressed he and his parents were with Michigan's academic advising program. Michigan's academics apparently sealed the deal. So suck it Ann Arbor News.
While visiting Michigan, Newsome and his family were able to meet and discuss the academic aspects of Michigan with academic advisor Shari Acho, something Newsome's mother specifically referred to as a highlight of his April 12 weekend visit
"I loved Miss Shari too," Newsome said. "I believe I want to major in Business type subjects and Michigan's Business School [compared] around the United States is one of the top, so that's already a great advantage for Michigan."*
Welcome to the fold Kevin. We're glad to have you.
*(Brief sidebar - I highlighted this quote because it specifically mentions Shari Acho, one of Michigan's lead athletic academic advisers. For those who don't recall, Sahri Acho was one of the people the Ann Arbor News unfairly attempted to point their self-righteousness stick at in their half-assed "academic scandal" piece last month. She was widely praised by current and former students for how much she cared and how dedicated she was to her students, but quotes from those students were taken out of context in that piece in an attempt to infer she did more than she should've. My assessment was this was patently unfair to her, and dragged her name through the mud despite the unending chorus of praise from her former students.
It was nice to see something nice said about her, especially in this context. Newsome's a young man who seems to take his studies seriously and has parents that will hold him to a high standard as well. I don't doubt for a second that Kevin would be going elsewhere if his parents had any reservations about the quality or the integrity of Michigan's academic support system. End sidebar.)