One-Year Anniversary??
It's hard to believe it was just a year, but yesterday marked the anniversary of the first post of Tuesday Morning Brews, thus starting a weird and very enlightening journey through the media and college football. I know I myself have grown leaps and bounds over the last year, and Michigan is finally headed in an exciting direction. This seemed like a good moment to step back a little bit, get all meta and talk about what I want to do with this next year and request feedback from everyone.
When I first joined Maize n Brew, I wanted to add a serious dimension to writing and develop a connection between Michigan fans and the rest of the conference. It also seemed really important to have a place to vent our frustrations, and understand what we as fans could do during all the losing. All those things are now in wonderful shape, and in fact for a while I wasn't sure what my goals were in writing anymore.
As I found some free time between being a student and having a job, I started thinking about what I could do with my second year. My goals really centered around shoring up my own weaknesses, as either a writer or football expert, to try and contribute a more in-depth, easily accessible product of Big Ten football. But it started to grow a little beyond that - college football stats are in a young period of growth, and year-end All-Conference lists could become more accurate if they find some more roots in good coverage, film analysis, and stats.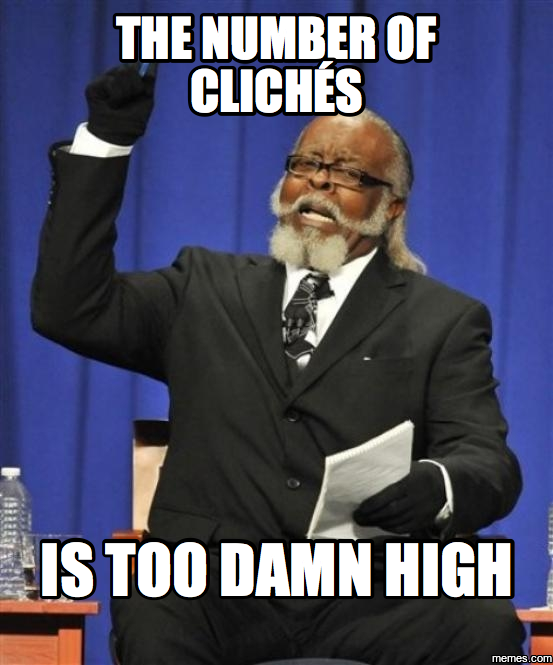 There's even more that we, collectively, can try to accomplish as fans. We can advocate for a football system that preserves both halves of a student-athlete's obligations. We can attract money and talent to the Midwest with quality, loyal and rabid fanbases. We can live around and connect with hard-working people, and if there's anything else that made this worthwhile for me, it was the incredible amount of value that I got from following the careers of student-athletes who grind and work to get where they want.
So, this weird march of mine enters Year 2. And as Jim Harbaugh would say, if I'm going to do it, I may as well try to be the best. I may as well try to keep improving and supporting the other amazing Big Ten coverage that's out there. I may as well not be a Scumbag Steve.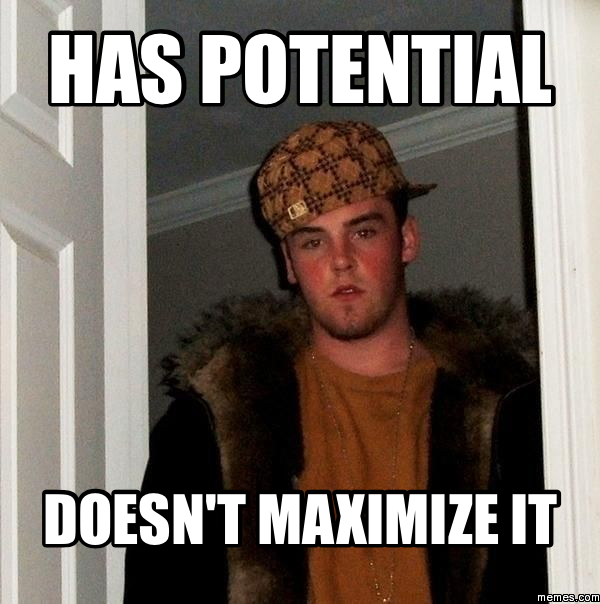 It may not show up directly, but I've revamped my approach over the last couple months to try and create a more consistent product week to week. That meant doing in-depth scouting of Big Ten teams, organizing data, and researching what kinds of stats might enrich the 14-week sprint that is the football season. When fall rolls around, I'll start putting effort into a Twitter account to try and deliver interesting nuggets about who's growing, who's falling behind, and what that means for Michigan.
Every time I put the weekly Sports Recap on Twitter...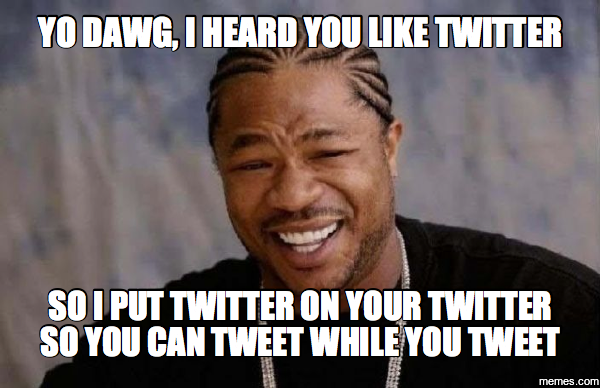 And, if I fall short of all those lofty goals... so be it. I'll have more free time now to dedicate to this, a wiser approach and more perspective. This has been a fun project and a fun ride, regardless. Please let me know, via comments, Twitter, or e-mail (I actually have gotten e-mail comments before, and it's kind of wonderful) any suggestions or thoughts you have to make the Brews better. Really, please do.
Also, I forgot the most important part of this - thank you all.
Hitting the Links Is Bad With Nicknames

What Ohio State's Vonn Bell and Tyvis Powell Give OSU's Defense
Their physicality and athleticism has made them one of the top duos in the nation.
The Big 12 will be trying to change the rules about conference championship games, while avoiding the option of adding teams. Bowlsby has talked about how adding teams would not be financially feasible for the ten schools he represents.
Having finally got a chance to watch the documentary, I can say I definitely recommend it.
From Rimington Trophy To Undrafted
There were plenty of surprises in who didn't get drafted, from Mike Hull to Dismukes to Antwan Goodley. The Steelers signed both Dismukes and Kansas State's star center, B.J. Finney, and will try both of them out.
Tevin Coleman Reunites With Shane Wynn
Two former Hoosiers will be playing together in Atlanta. Coleman is a likely 1,000-yard back, but Wynn will have a hard time carving out time with Julio Jones, Roddy White, and Devin Hester on the team, even though I love Wynn's speed and competitiveness.
Grading the Devin Funchess Pick
As frustrating as the old Bunches O' Funchess was - and he was pretty frustrating - there's no doubt he's an NFL talent.
Second Biggest Draft Class For Dantonio
This was without Kurtis Drummond being drafted, as well.
College Football's Burning Questions | Recruiting In The Summer of Harbaugh
Satellite camps definitely should have made the list. Also, Stanford may have fallen out of the national consciousness pretty quickly, but it will be interesting to see what they do. The Cardinal went 8-5 after winning 10 games in four straight seasons.
Big Ten's Top Five Breakout Players
This is a good summary of who really impressed during the spring.
Post-Spring Questions: Answered | Unanswered
Two very good articles from ESPN. Nebraska is in an interesting situation; while they have enjoyed a productive spring, I'm still worried about their linebacker depth and how their offense will match up with their offensive line. Also, they haven't shown they can defend elite runners on the edge.
Pac-12 Quarterback Competition Summary
This is where the Pac-12 has staked its reputation, after all.
Notre Dame had the #18 passing offense, and the #32 total offense, a year ago. As long as the addition of Sanford is seamless, the returning starters and athleticism on this offense will ensure one of the best attacks in the nation.
I'm not sure which half is more intriguing; the best seven, with Nate Sudfeld, Tommy Armstrong, and Wes Lunt, not to mention a combination of Jake Rudock and Jim Harbaugh, or the bottom half. The Big Ten could flash some elite quarterbacking talent this year, but there might also be some solid performances from C.J. Beathard, Caleb Rowe, and whoever wins the Northwestern and Rutgers starting jobs.
When did Cardale start being called the King, anyway?